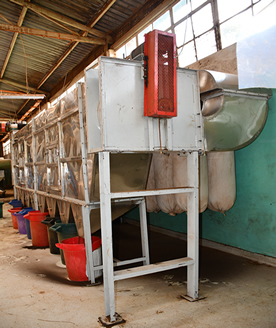 Tea Machinery and Engineering Company (TEMEC) Ltd is a wholly owned subsidiary of KTDA (H) Ltd.


Our core business is Fabrication, installation, repair and maintenance of processing machinery and equipment


Our objective is to offer innovative, high quality engineering products and services at competitive prices, and in a timely manner.


Vision
To be a regional leader in the manufacturing and sale of tea machinery and other engineering products.
Mission
To fabricate and install high quality tea machinery and other equipment through leveraging, technology, skilled and motivated work force.
+
Successfully


completed projects
+
Highly

specialised
employees